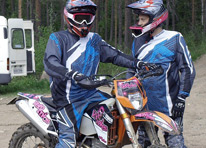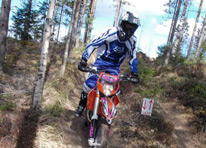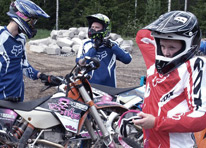 Visiting Tampere, Finland?
Have you already seen all those nice attractions in Tampere and you wonder what to do next? Then it's time to discover the Finnish nature by riding enduro. Just contact us and we will pick you up from your hotel and take you to the unforgettable offroad experience!
Vetomies alias Motor Monkey
Vetomies is a Finnish word for crazy people who are addicted to adrenaline and fast riding. There is no equivalent word in English, so we have translated it to Motor Monkey.

Yes, we are the Motor Monkeys and we arrange special offroad events to you, here in Finland. We also operate in Saarenmaa (Estonia) and in Dubai (Arab Emirates).
Be prepared to answer following guestions...
What kind of fun your are looking for? Enduro, motocross or just plain gravel road riding?
How many riders are attending?
When would you like to have the experience?
Further questions, if any?

Contact person
Juha Tapiola


Butterflies in your stomach?
Check out the FAQ.